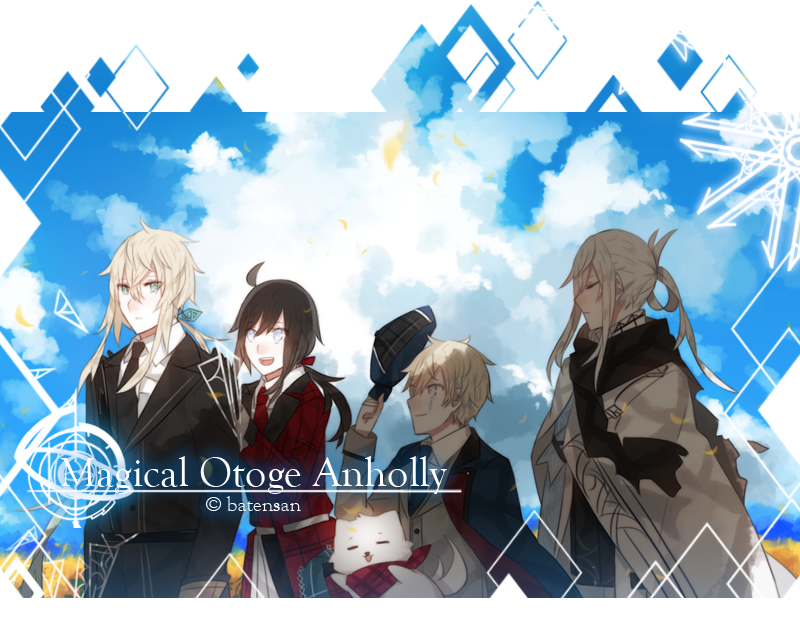 Moon Observatory Anholly
A downloadable game for Windows, macOS, and Linux
Story

Anholly is the only person who lives in the freezing town of Solvalis. One day, she meets a dying ice spirit who has resigned to his fate. She takes it upon herself to convince him otherwise and to find a way to save him...

This is a straightforward visual novel, so there's no walkthrough necessary.
(Renamed from Magical Otoge Anholly.)

---
Characters
Anholly: The protagonist. A bubbly girl who makes the best of her situation. Sometimes pretends to be more cheerful than she actually is.
Seihuo: The dying ice spirit who meets Anholly. He seems to be cold and emotionless most of the time, but he thinks a lot to himself. Very sarcastic.
Riov: Anholly's childhood friend, and only friend. He's young but quite mature, though he is lacking in social skills.
Veltaire: A mysterious and polite man who visits Solvalis in order to observe something...

---
Update 2.0 (7/6/2016):

- edited from 800x600 resolution to 1280x720, very minor text changes

If you had the original 1.0 version, loading your old saves will create several errors in the game. SImply delete or save over with new saves and everything will work out!

If you have any other errors with the game, please let me know at batensan@gmail.com with a screenshot if relevant and I'll get to you soon!

---
twitter ✦ instagram ✦ tumblr ✦ curious cat ✦ discord
Download
Click download now to get access to the following files:
MOAnholly-2.0-all.zip
79 MB